Tali grinned, her teeth white against her tanned face. "Oh, there's a problem," she said. "Our prospective new metalworker is neither from Delle, nor newly-qualified. As a guess, I'd say our new smith brings thirty years of experience—military experience. And his name is Casyn."

I stared at my aunt, my hands tightening on the crab trap. Maya gasped. All men left the villages at seven to enter the Empire's military schools, spending their adult years serving in the army. In retirement, they raised horses or grew grapes or taught in the schools, finishing out their days with whatever part of their regiment had survived. Twice a year, war and distance allowing, they came to the villages for Festival, to be provisioned, to gather food and cloth and wine, to make love and father children, to give and carry messages. Festival lasted a week, and then they left. This pattern had shaped our lives for generations.

I shook my head. "But he can't."
Can you imagine a society where men and women's lives are so divided? But this is the society into which my protagonist Lena has been born, and it's all she knows. Readers ask where this idea came from. There isn't a simple answer, but I'll do my best.
History is one source. The idea of male children being taken at seven into military training is from the social structure of the ancient city-state of Sparta, where exactly that happened. Spartan boys were basically cadets until age 20, when they took on greater responsibility in the military; they could marry at 30, but did not live with their wives, but stayed with their military comrades in barracks….and that was the germ of the idea of the men and women living almost completely separate lives, except for a couple of weeks each year.
Icelandic and Viking women, where women frequently were completely responsible for farming and fishing and all the other work while the men were at sea, either fishing (Iceland) or raiding (Vikings) was another source. The apprenticeship of girls at twelve to a trade is simply based on long practice throughout much of the world.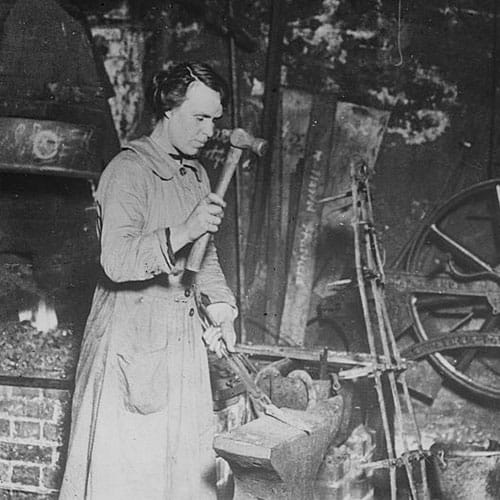 I must tip my hat, too, to a book with a similar societal structure, Sheri Tepper's The Gate to Woman's Country. In her book, set 300 years in the future after nuclear war, a society has developed where women and children live in towns with a few male servants; most men live in warrior camps beyond the town walls. I read The Gate to Woman's Country about five years before starting Empire's Daughter, and it was definitely a direct influence.
In Empire's Daughter, we learn that this division of men and women's lives came about due to a disagreement between men and women about the expansion of the Empire. Villages were governed by a council of three women, the men being away too often for war. When the Emperor asked yet again for men to fight, the women had had enough, forcing a country-wide assembly resulting in the partition of their lives, known from then on as the Partition Agreement. Here I was tweaking two ideas: Aristophanes' play Lysistrata, where women withhold sex until the men stop fighting, ending the Peloponnesian Wars, and, the Ent/Entwives conflict in The Lord of the Rings, where a similar wish for exploration vs a settled life leads to the sundering of the lives of male and female Ents.
This way of life is not without its costs, and some of those are made evident in Empire's Daughter, and over the rest of the books in the series, as war and peace bring new challenges and new ideas.
More on this divided life, on the idea of twice-yearly Festivals, and on partnerships between men and women, in future posts.
By the way! Subscribers to my newsletter are getting a monthly instalment of a story about how the Partition Agreement came about, a prequel to Empire's Daughter set several hundred years earlier.
Processing…
Success! You're on the list.
Whoops! There was an error and we couldn't process your subscription. Please reload the page and try again.
(Or you can read the on-going story a month behind newsletter subscribers here.)