I haven't been blogging much recently, and I'm not apologetic. It's October, my favourite month. So instead of sitting at my desk, or even going out for an hour on my bike, I've been hiking – and hiking takes longer. Sometimes half a day, sometimes more, depending on how far I drive to get there.
I often don't drive far. My city is blessed with good hiking trails, both in it and close by. We're a ground-water-dependent community, and the aquifers in the limestone bedrock are protected. So lots of naturalized parkland, and lots of trails. Two days ago I hiked for nearly three hours, through old cedar forest, regrowth deciduous, and open, regenerating pasture – and I didn't leave the city.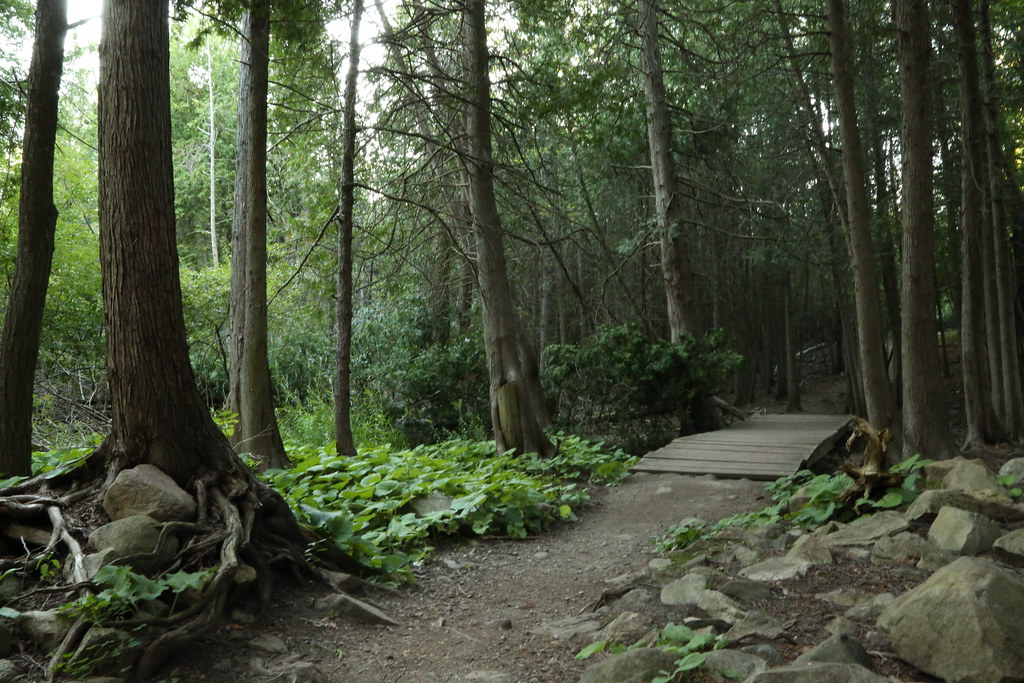 Some days, I don't drive at all. I just walk 10 minutes to the university arboretum across the road, and from its own loops of trails I can connect onto the river trails, and go either west or east. One way takes me into the city (and the BEST ice cream shop); the other takes me away from houses and roads and alongside limestone cliffs. It depends on my mood (and my craving for ice cream.)
Other days I have a wish for less familiar trails, and I drive to somewhere new, or less visited. My hiking boots and pole live in the car now.
I love this season. The colours are beautiful, there are no mosquitoes or deerfly, and the air is cool. Winter will be here far too soon. I'll blog more then. In fact, I'm only writing this post because it's raining!